BEACHES
This area offers a vast range of choises for bathing enthusiasts from summer months of June through September. There are lidos (with amenities) the likes of Olivedo on the border between Perledo and Varenna. The lido in Bellano was also recently set up and has a large beach with modern amenities and facilities such as restaurant/pizzeria, coffee shop, showers and two heated pools. There are many natural local beaches, especially in Dervio where they extend for over 3 km and offer bathers facilities such as coffee shops and restautants. The southern shore is formed by beaches and cliffs surrounded by nature. The wester shore is on the top of the peninsula of Dervio and incorporates the mouth of Verrone River; it mainly has low cliffs and a lush, green hinterland, which is wonderful to lie down in under the sun or for an outdoor picnic under the shady trees. The nothern shore (called Foppa) only has a gravelly beach with a gentle slope and is one of the best areas on the lake for swimming.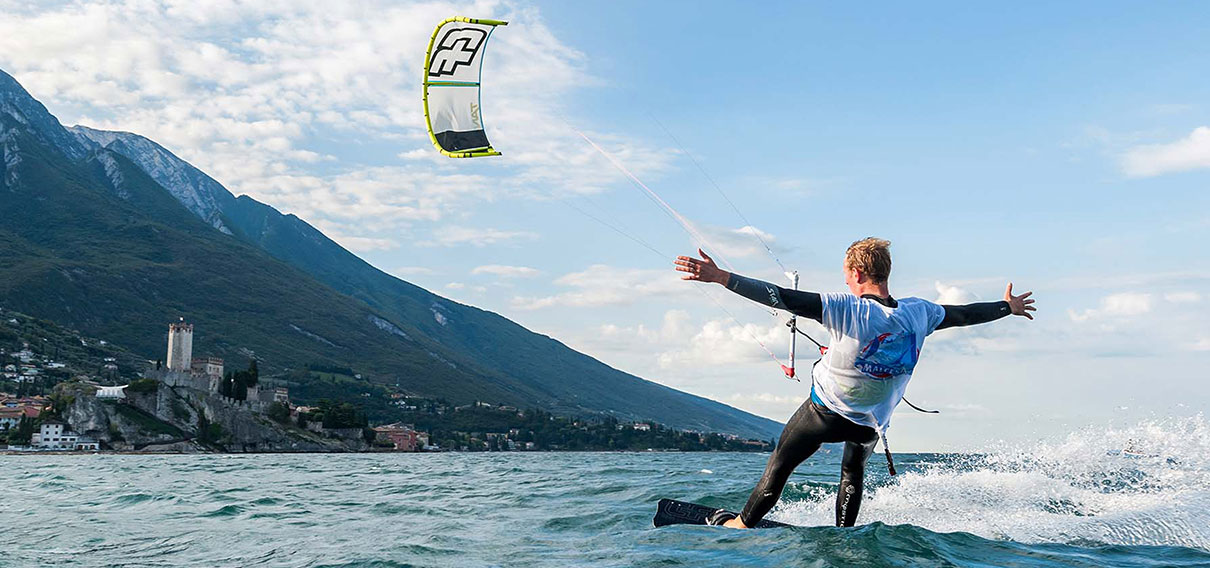 HAVE FUN WITH WATER SPORTS
Adrenaline and fun doing windsurf, kitesurf and wakeboard, to bepracticed especially in the upper part of Lake Como, between Dervio and Colico; trips on a sailing boatlead by the wind, oars or paddle for a canoe excursion,also on the lakes of Oggiono and Pusiano, in thewake of the great champions of these sports.
Practice river sports… wonderful descents, jumps,natural slides and climbs down with ropes in thecreeks of Valsassina, with the support of the AlpineGuides of the territory.
Navigate… a boat trip on Lake Como, with public orprivate service, to admire the surrounding landscapein all its splendor; on Lake Pusiano and along RiverAdda, navigable with the boats "Vago Eupili" and "Addarella"for a journey through a unique natural environment.
 Fishing in lakes and rivers… one of the main lake activities is fishing, which in past times was one of the primary sources of subsistence for inhabitants; this Riviera is in fact one of the areas on the lake where fishing is at its best. Numerous fish species are caught in this lake: twaite shad, perch, pollan, trout, bleak, chub, pike, European eel…and many more, considering 23 species have been catalogued.The most typical fish is certainly the twain shad. Evenings in June and July offer a very unique show. The parade of wooden trestles in the water with fishermen seated for hours on the end of the platform with fishing ros or square net is really quite charming. The system used to preserve twaite shad dates back centuries: once the fish has been cleaned and salted, it is strung on small ropes and hung in the sun to dry. It is then placed in containers and pressed with a press to release the oil. This is how Missultin (traditional local food) is made, which is sought-after by gourmets and has been well-known since ancient times.