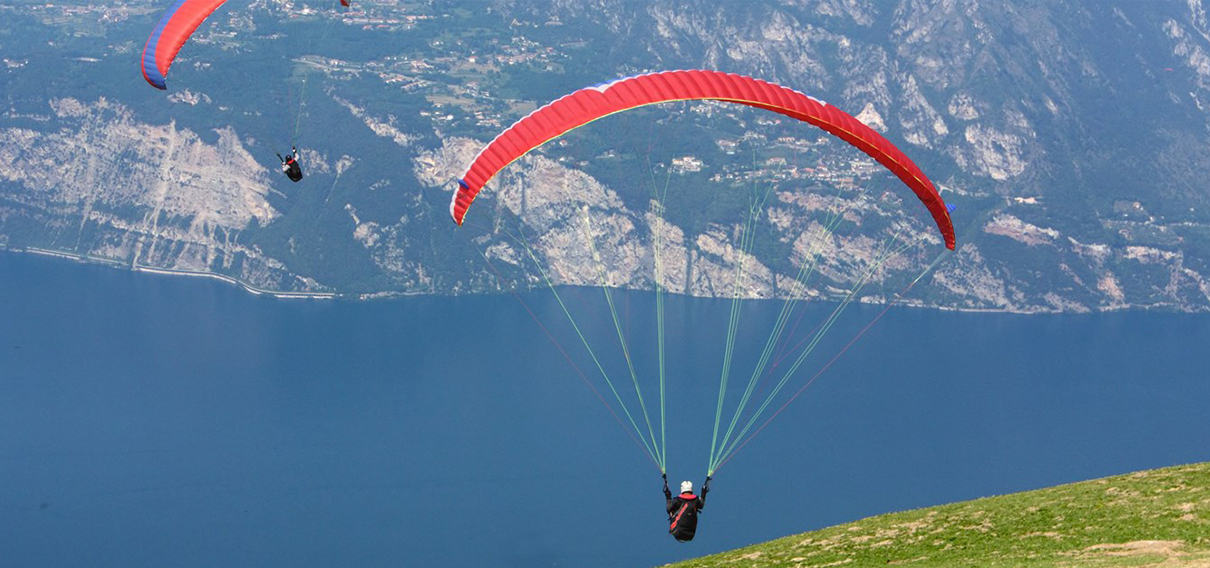 LIBERTY AND ADENALINE
Fly with paragliding and hang gliding… due to its topography, mostly mountainous, the area offers several places to take off: Monte Cornizzolo in the Brianza area, seat of several national and international competitions, and Monte Muggio and Monte Cimone in Alta Valsassina.
Rise up with the cableways for breathtaking views… Piani d'Erna, just a few minutes from Lecco, offers panoramic views of the city and of the entire Brianza; Piani di Bobbio and Artavaggio are ideal for a great view of the Grigne, Pizzo Tre Signori, the Zuccone Campelli and Monte Sodadura.
Creepers, ropes, pulleys and Tibetan bridges… the thrill of jumping from one branch to another or climbing a tree can be experienced in the adventure parks at Piani delle Betulle, at Piani d'Erna and Pian dei Resinelli. Pure fun and adrenaline in total safety.